The use of concrete in construction is popular for it's durability and aesthetic versatility. Adding to the widely know benefits of concrete, precast concrete panels have their own unique benefits.
Discover how you will benefit from using precast concrete panels in your next construction project.

PRECAST CONCRETE PANELS IN CONSTRUCTION
Offsite production significantly reduces construction time and simplifies project management.
Controlled casting environments and polished steel beds result in short lead times, consistent quality and unbeatable finishes.
Superior quality and faster build times, makes precast concrete an undoubtedly more cost effective method of construction.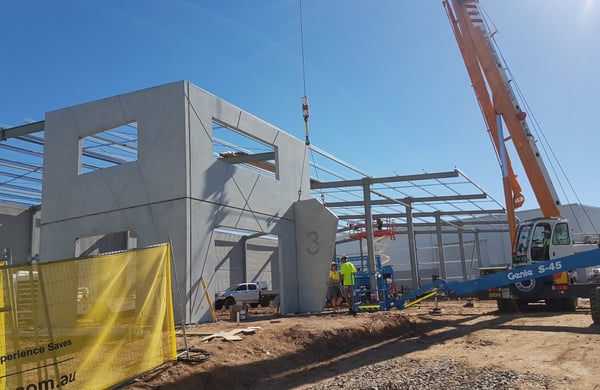 U-SELECT Structural building package
Combining precast panels and structural steel as a package from one supplier will save you more time and money.
Akura's unique capability to design, draw, manufacture and install both these key structural elements, will maximise construction efficiencies, minimise pain points and allow you to move onto your next project - Fast.
To learn more about how Akura can design and construct a building solution for you, please contact our friendly team.