We know that animal comfort and creating an ideal growing environment positively impacts the output of your animals. In having the ability to apply this to intensive farming practices requires scientifically designed buildings that are customised to your unique requirements.
SCIENCE BEHIND ENSURING ANIMAL COMFORT & ACHIEVING IDEAL GROWING ENVIRONMENT
Climate control
Through ventilation and insulation which is specific to each industry
Bio-security
Through implementing measures such as isolation areas to ensure input and output risks are minimised and ultimately avoided



Airflow dynamics and flow control

Ensuring cross flow or tunnel ventilation is achieved allowing for optimum air entering the building for freshness and comfort



Natural lighting

To allow for visibility where you need it which also minimises energy consumption and integrates with climate control strategies



Column protector systems

To prevent animal bruising and injury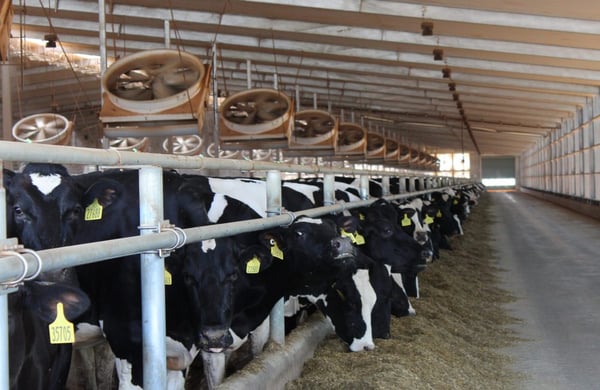 The above points are just some of the design applications integral to achieving agricultural building efficiency – all of which are accessible by engaging an experienced and highly skilled design and construct team.
Fortunately, through our long standing partnerships with Australian farmers and agricultural consultants, Akura has the expertise and capabilities to ensure our buildings are structurally designed and engineered to provide all the key requirements essential for maximised creature comfort and operational efficiency.
For more information on our ability to service your farming needs, contact our friendly team.