THE EMERGENCE OF INDUSTRIAL UNITS
With small business accounting for 97.4% of all those enterprises operating in Australia (abs. 2014), it is no wonder industrial units have emerged as a popular and affordable solution for owner occupiers and investors alike.
Industrial units are traditionally smaller warehouse-style spaces, ranging between approximately 100-400sqm in size. Their flexible interior can include mezzanine levels and office space; meaning they are perfect for a variety of purposes and occupiers.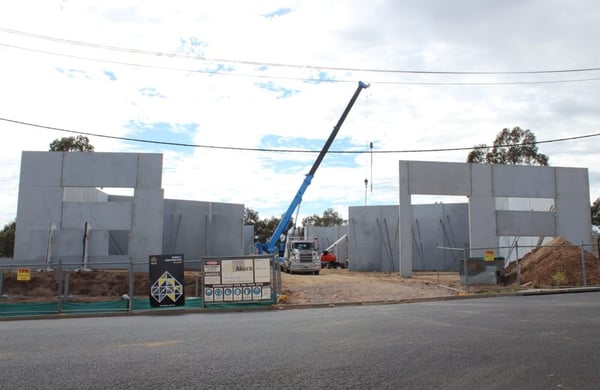 SIMPLE TO CONSTRUCT
Beyond flexibility, the beauty of industrial units is largely due to their simplicity. Constructed primarily from structural steel and precast panels; a block of 8 industrial units for instance can be completed in as little as 12 weeks.
For investors and builder-developers, this equates to a fast return on investment. For business owner-occupiers, this streamlined construction also provides financial benefits; allowing them to operate from their new premises sooner than a traditional commercial/industrial development may take to complete.
FLEXIBLE USAGE
Whilst industrial units may seemingly just attract tradespeople, contrarily – the flexible spaces appeal to a broad range of small business operations. Completed in early 2017; the construction of 8 industrial units on Lombard Drive in Bathurst were not only a sought-after investment for some, others secured their unit to manufacture ice-cream, store play equipment matting and deliver dance classes. This showcases that industrial units truly do have the flexibility to be utilised for a variety of purposes.

DEMAND DRIVES GROWTH
With another 12 industrial units currently under construction in Bathurst's main business trade centre; Central west NSW is not the only area where demand for industrial units continues to grow. Canberra has seen an influx of smaller developments, certainly within business trade areas such as Beard, Hume and Fyshwick.
Akura continues to support this growth through the delivery of engineered structural building packages for a number of projects presently underway across the Canberra-Goulburn region.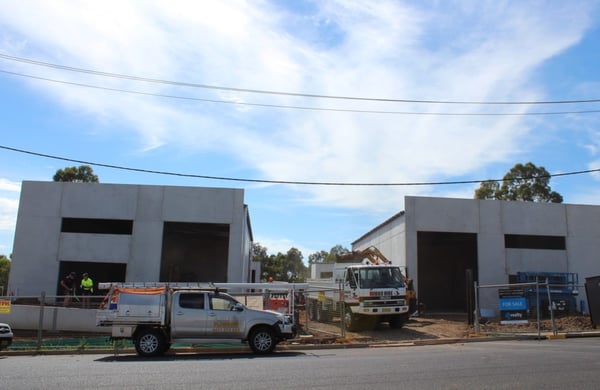 ARCHITECTURALLY DESIGNED FEATURES
And with industrial developments historically notorious for their lack of aesthetic qualities, Akura has turned this notion on its head – integrating architecturally designed features through precast concrete designs and finishes, along with decorative awnings to deliver some serious street-appeal.
With fast construction times, flexible usage, aesthetically pleasing details and affordable prices; it is no wonder industrial units are in high demand among the 97.4% of Australian businesses operating as SME's.
For more information on industrial units, our engineered structural building packages, or to find out more about our architecturally designed features, please contact the friendly Akura team.