SIMPLE TIPS TO SAVE $$ AND AVOID BUDGET BLOW-OUTS
Designing and constructing new facilities is a major investment for any business, so it is crucial to set a budget and more importantly, stick to it. With any construction project, this can prove difficult given the myriad of elements, however we've put together a few simple tips to help you keep it all on track.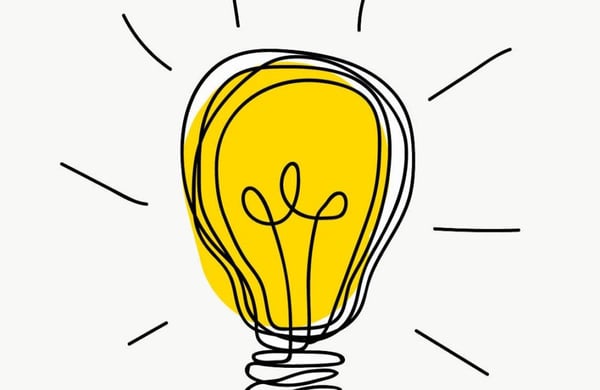 HAVE A CLEAR IDEA
HOW SHOULD YOUR BUILDING FUNCTION, WHAT SHOULD IT LOOK LIKE?
The first thing to note before moving forward with your project is to ensure that you have a solid idea of how your building should function, approximate size, what it should look like and what design features are required not only for your existing requirements but also your potential future needs.
Having a clear idea of what you want to achieve will streamline the design process and minimise the necessity for changes during both the pre-construction and construction phases – which are major contributing factors to budget blow-outs and project delays.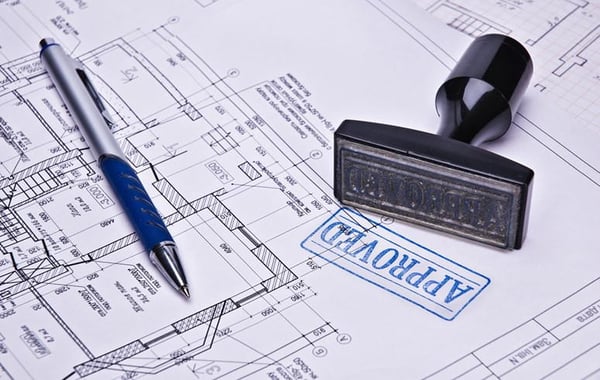 DRAWING UP PLANS
USING AN ARCHITECT OR A DESIGN & CONSTRUCT FIRM
Once you have land and a general idea of what you want, most people will automatically meet with an architect to have plans drawn up. However, it is important to consider how you want to manage the project before you make a move on this step. If you will be managing the project yourself, and will be in charge of organising the various contractors, then meeting with an architect would be your first step – however, this should be done in conjunction with your building contractor – this is to ensure that the builder is part of the early design process and can provide input on code requirements for your area along with information associated with building materials.
If you choose to engage with a complete design and construct building firm, then you can overstep meeting with an architect, as the D&C Builder will most likely have an in-house draftsman, architect and engineer who will develop plans and take care of engineering. This approach saves a lot of time and money in the simple sense that everyone is on the same page, there is less room for error, the plans will have been developed specifically for DA Approval, the builders will have had input into materials and have had the ability to optimise the design for construction efficiency.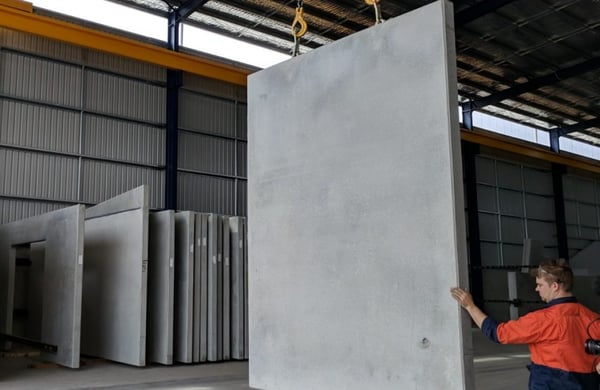 SOURCING MATERIALS
QUALITY, FIT-FOR-PURPOSE, COST-EFFECTIVE
The materials used in the construction of your building will also play a major part in the overall cost. If you are managing the project yourself, it is important to liaise with your building contractor to source quality materials at a decent price that will be fit for purpose. If you are working with a design and construct firm – they will manage this aspect of the project for you by sourcing the most cost effective option.
One thing that is unique about Akura as a design and construct firm, is the fact we manufacture steel and precast panels in-house. What this means is that as part of the design and construct offering, we 'source' those materials direct from the manufacturer – ourselves. As manufacturers we don't have to rely on suppliers to get the materials to us on time. We also own our own fleet of equipment and machinery. This really streamlines the whole construction process as we can manufacture the materials as soon as we receive the order and they remain in our factories until needed on site, then we have the ability to coordinate efficient delivery and installation of those materials. This approach also impacts the job site – allowing for a cleaner and more organised site which has been proven to reduce costs and improve worker productivity by limiting distractions to focus on timely execution.
Ultimately the ability to adhere to the timeline is another major factor to consider. Delays associated with date of occupation impacts your ability to start using the building to make money, and also increases expenses associated with additional time operating out of an old building especially where you are leasing.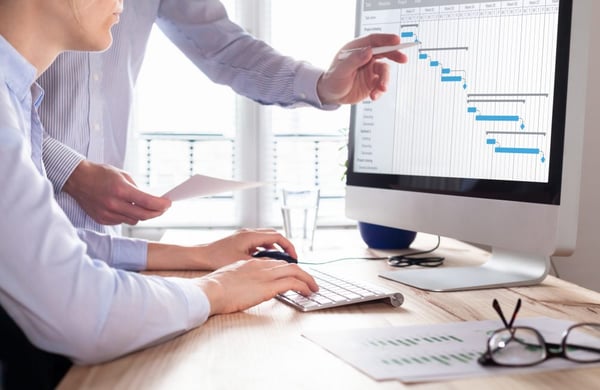 PROJECT MANAGEMENT
THE FUNDAMENTAL ELEMENT
Careful project management is a crucial. It requires you to track the KPI's of the project in terms of project cost to date, rework costs, adhering to timelines, coordinating trades, delivery of materials at the right time, risk assessment, mitigation and management etc. There are tools that can assist you to manage your project if you are taking on the role yourself. For those who engage a design and construct firm, you have the benefit of handing over the entire project to their expert team; where a specific project manager with the relevant qualifications and experience will be allocated to manage your project.
Your ability to effectively manage the project is the difference between wrapping up the construction and fit-out of your building on time, or dealing with timeline blow-outs and having to accommodate additional expenses that go with it.
DESIGN & CONSTRUCT EXPERTS
With over 40 years' experience in the construction industry, our team of experts takes a collaborative approach with our clients to ensure their projects are delivered on time and to budget. Learn more about Akura's complete design and construct service, or speak with the friendly Akura team.