For those who own or operate industrial spaces such as warehouses, factories and workshops; you understand that keeping up with space demands is crucial in allowing for the ability to grow your business, change your offering or increase your stock holds.
Whilst these factors generally come into consideration during the design phase of a warehouse/factory construction project; for many businesses, having the ability to design their facilities from scratch may not be feasible. Likewise, moving to larger and often more expensive premises may also be out of reach.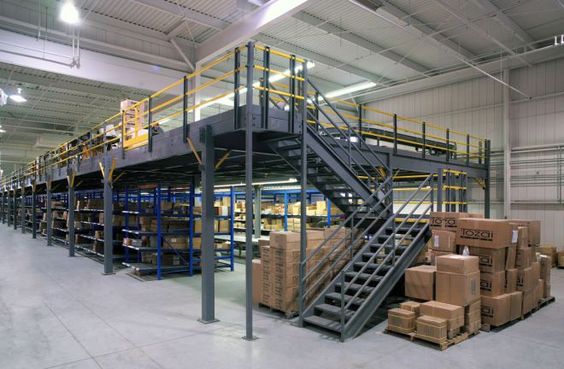 MEZZANINE FLOORS
Mezzanine floors are a fast, simple and economical option for significantly increasing floor space; in many cases utilising unused vertical area that may already exist in your facility.
Mezzanines can be customised specific to your existing space and are designed to provide minimal impact on the surrounding building. In most industrial settings, mezzanines are a simple metal structure with a solid floor with sufficient load-bearing for extra storage and operations. Most of these steel structures are free-standing and can be dismantled and moved with relative ease, with access made by either stairs or a lift system.
BENEFITS OF MEZZANINE FLOORING
Cost effective method to manage space constraints
Allows you to stay in your current location
Flexible design options available – used for many purposes
Lightweight steel structures, that can in many cases be dismantled
Seamless integration with existing environment
Fast-track construction with minimum disruption
For more information on mezzanine floors; their ability to provide additional floor space or to discuss potential designs, contact our friendly team.