REVISITING PREVIOUS CONSTRUCTION PROJECTS
Having been in business for over 40 years, what better time to revisit some of our earlier projects to see how they have stood the test of time.
Akura's buildings are made with quality structural steel and precast concrete panels; designed for durability to ensure long-term structural strength and integrity.
The design and engineering of every Akura project incorporates future-proofing; ensuring we deliver fit-for-purpose buildings that also consider plans for growth and other future possibilities.
Many of Akura's initial projects formed part of the now bustling Bathurst Business Trade Centre, located in Robin Hill, NSW. Of these initial builds, we take a look back on seven projects that each have a story to tell.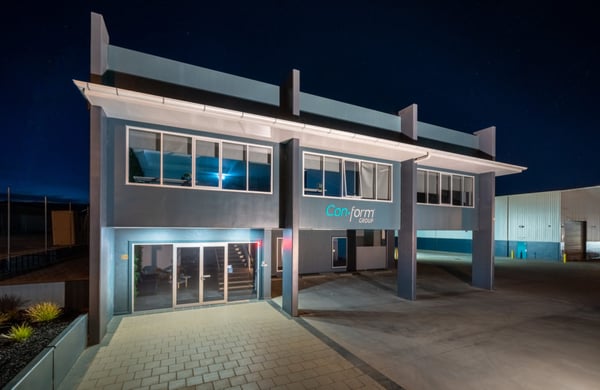 19 CORPORATION AVENUE
This two-storey office building with adjoining factory and warehouse was originally designed and constructed as Wallandra's HQ. After having developed the precast concrete plant on the other side of the city and amalgamating with Akura; the need to house a bigger team, demand for increased production capacity along with the necessity to be located closer to our plant became apparent. Completing our new state-of-the-art office and facilities meant that 19 Corporation Ave was no longer required. Conform Group seized the opportunity purchase the building and with a new office fit-out and a fresh coat of paint to suit their brand colours, the building looks good as new.
Having engaged Akura to design and construct their original premises, Conform Group knew firsthand the quality of Akura's work – thus were pleased to be able to move from one Akura built premises to another.
The two factory spaces have been repurposed from steel fabrication to screen and platform production areas plus warehouse space.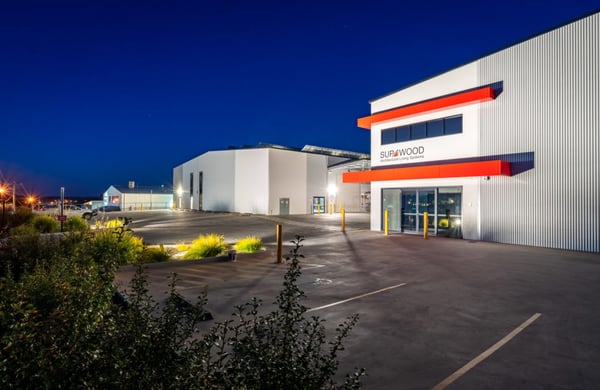 20 BRADWARDINE ROAD
Supawood and Akura enjoy a long-standing business relationship, with Akura having constructed Supawood's initial headquarters, only to be engaged again in 2016 to design and build their current dual-development after the company had experienced a year of unprecedented growth.
Supawood had a number of requirements for their new development, including a very short timeline, the need to maximise the building size on the block along with ensuring the design allowed for the provision to sub-divide in the future.
Akura was able to meet these requirements and make recommendations on how best to future-proof the development. This has been very successful with Supawood continuing to be a leader in their industry, while still fitting comfortably in their headquarters.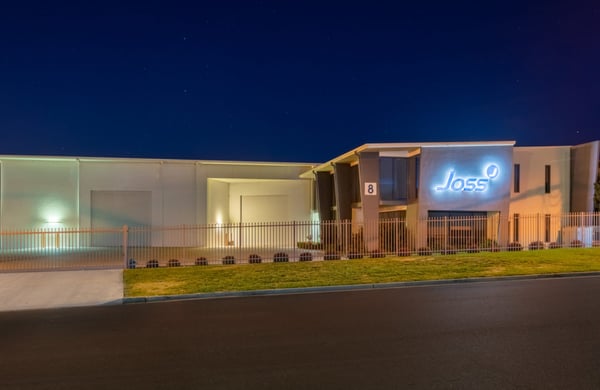 8 BRADWARDINE ROAD
This office-warehouse development is another turnkey project that, despite having been designed and constructed in the early 2000's, continues to provide an aesthetically pleasing premises from which the Bathurst Joss team operate.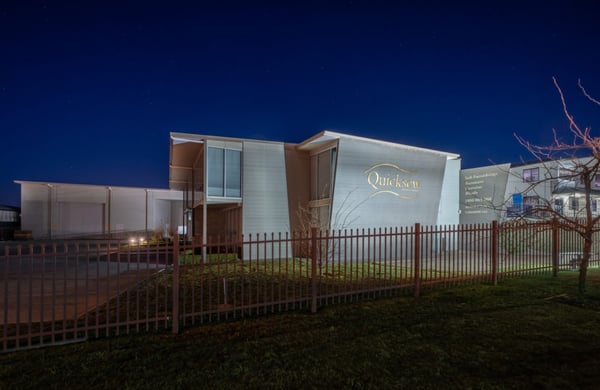 16 BRADWARDINE ROAD
Where it all began. This development was Wallandra's first of what is now four, Bathurst-based premises the business has operated from over the years; before amalgamating with Akura and moving to our current premises on Hampden Park Road, Kelso.
Since this time, the premises has been repurposed to accommodate Quicksew's team and business operations; including the development of a showroom. Quite a transformation from industrial construction to cushions, curtains and interior design!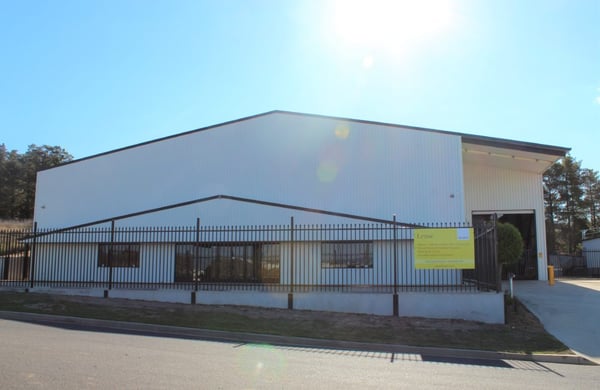 60 CORPORATION AVENUE
Originally designed and built by Akura as Conform Group's first headquarters, this warehouse with adjoining office space has had many lives. After Conform outgrew the premises and purchased 19 Corporation Avenue, this development was sold to a private owner with the view to repurpose the building for storage space.
Listen to Pat detailing his experiences with purchasing an Akura built building and engaging our team to assist in its internal modifications.
PAT ON WORKING WITH AKURA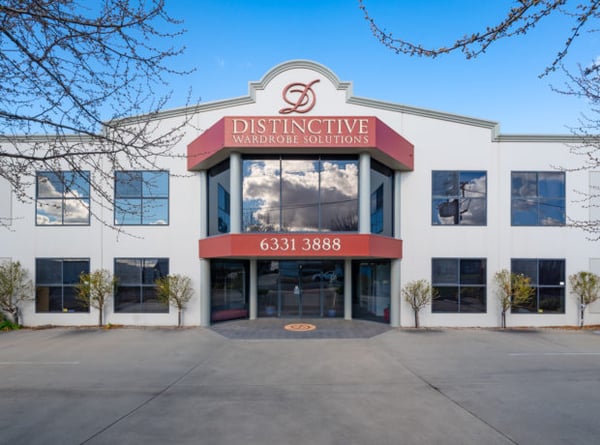 6 BRADWRDINE ROAD
A distinctive building for a distinctive business. Constructed in the early 2000's, not only has the structural integrity not wavered but neither has the colouring or finish of the building after years of harsh Bathurst Winters and scorching Australian summers.
Similar to Browning Smash Repairs building, the precast concrete panel facades have allowed for a low maintenance building with ample space for business branding/signage.